For those of us interested in transforming society, football has often seemed a tricky one. To some it represents the world at its worst: the corruption of FIFA, racist incidents season after season, prevalent sexism, the gentrification and commodification of clubs, billionaire couldn't-care-less owners and Rupert Murdoch. Marxist literary critic Terry Eagleton certainly holds this view, as he claimed before the World Cup in South Africa in 2010: 'Nobody serious about political change can shirk the fact that the game has to be abolished.' Yet what Eagleton ommitted from his diatribe against the beautiful game was its origins in working class association. Philosopher and Liverpool fan Simon Critchley emphasises the associative, socialistic and artistic elements to football, calling it 'working class ballet' as well as remembering the careers of legendary footballing socialists like Bill Shankly and Brian Clough. Football is not 'the opium of the masses' as Eagleton would have it, instead its an arena of struggle which could offer hope for emancipation. Given this, we are required to answer Lenin's question in this context: What is to be done (with football)? But first, it's worth teasing out the contradiction between capital and fan which what characterises contemporary football.
Manchester City, for instance, perfectly represent the capitalist dialectic at the heart of football. Pep Guardiola, prodigy of the legendary Johan Cruyff, is widely regarded as the best manager in the world, the facilities at the Eitihad Campus are second to none and the Premier League title is all but theres. So much so that Manchester City supporters (at least the ones I chatted with on the train recently) are discussing how exactly they'd like to win the league, eyeing up another chance to see off their arch-rivals Manchester United before lifting the trophy. Such supporters have been finally offered the chance to eclispe their emminently more successful rivals after years in their shadow and in the wilderness of the football league.
Yet for all their progressive play, their gegenpressen, the silkiness of David Silva and the detail in a De Bruyne pass, City are an expression of the soft power of uber-capitalist petrostate. The undiluted beauty of their play, their unrivalled interpretation of space is predicated on cash from Sheik Mansour, Deputy Prime Minister of the United Arab Emirates. As Human Rights Watch put it:
'… a Premier League club is being used as a branding vehicle to promote and effectively launder the reputation of a country perpetrating serial human rights abuses.'
Whether you think City, PSG, Bayern Munich or Barcelona will win the Champions League, its worth noting that all have been funded by money from the UAE and Qatar, whether in direct investment or in sponsorhsip. Guardiola's beautiful progressive style of play we've seen at Barcelona, Bayern Munich and now Manchester City relies on the worst excesses of our international economic system. Plus, Pep himself was a key backer of the Qatar's successful World Cup bid for 2022, the slave labour being used to build the country's stadiums notwithstanding.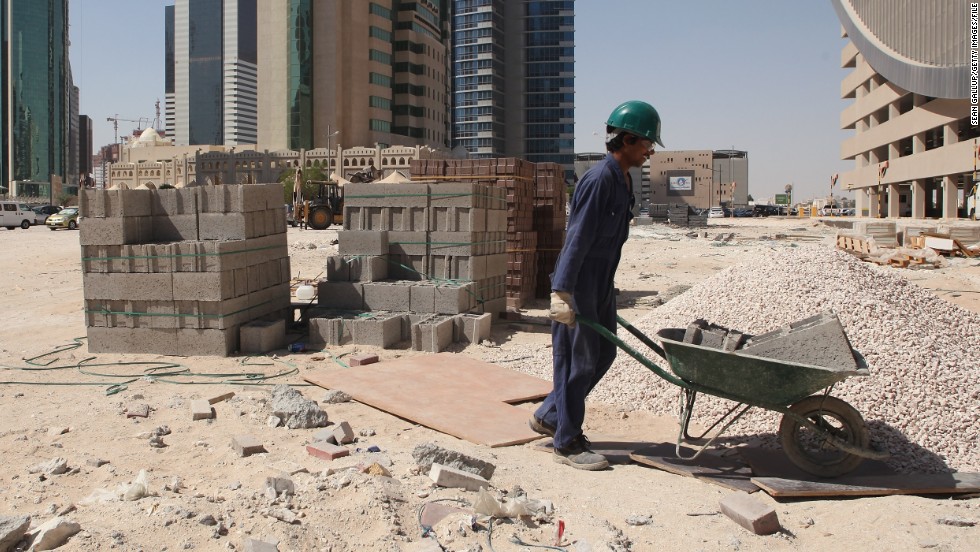 While this is a perfect example of whats wrong with football, it can't be denied that the problem is more, deepset, historical and material. Even if we put its connections with petrodollars aside, the Premier League itself is essentially an invention of Greg Dyke, Rupert Murdoch and the top clubs designed to rake in as much television money as possible from English football. The live-viewer became decentred in favour of the broadcasting companies, top clubs and arm chair supporters and all this was done through a clever advertising campaign which coopted supporters genuine, passionate feelings about the beautiful game. To a thumping 90s dance background, working-class hero and massive Sheffield United fan, Sean Bean told millions of viewers across the country:
'Its ecstasy, anguish, joy and despair… It's theatre, art, war and love… Its our religion, we do not apologise for it, we do not deny it, they're our team, our family, our life. Football, we know how you feel about it, we feel the same.'
As the Sky advert hints at, the dialectic of football is precisely in that it also creates space for working class communites to organize collectively and to share the pain, the joy and the beauty of the game. This isn't to say that football is a left-wing paradise or that there isn't any right-wing or fascist clubs. Italy's right-wing ex-President Silvio Berlesconi's was also president of AC Milan, Beitar Jerusalem's fans proudly call themselves "the most racist club" in Israel, while Lazio and Real Madrid had connections with Fascism through Mussolini and Franco directly. Rather, it is instead to say that there is a radical germ within football that has too often been overlooked or given up on. That is, for every AC Milan there's an Internationale Milan, who split with AC to form a club "called International, because we are brothers of the world". For every Israeli government minister who stands with racist Beitar Jerusalem fans chanting 'May your village be burned', there's the solidarity that Celtic supporters showed with the Palestinian people, many of whom have lived under occupation for over 40 years. The radical approach to football is to stress and bring out its emancipatory capacity, rather than giving up on it, or worse, calling for its abolition.
Football, as philosophy Simon Critchley argues, is necessarily associative and socialistic. In Capital Vol. 1 Marx himself defined communism as 'an association of free beings' but none have captured this sense better than by legends of the game such as Bill Shankly and Brian Clough. Bill Shankly, former manager of Liverpool and my beloved Huddersfield Town, explained it thusly:
'The socialism I believe in is not really politics. It is a way of living. It is humanity. I believe the only way to live and to be truly successful is by collective effort, with everyone working for each other, everyone helping each other, and everyone having a share of the rewards at the end of the day.'
Likewise, Brian Clough said:
'I think socialism comes from the heart. People who've I've met sometimes with a few bob and who've got on don't think everyone else should have a few bob and get on. And I think the opposite. I think everyone can have it. And that's where socialism comes from. Everybody should have a book, everyone should have a nice classroom to go to.'
Almost paraphasing Clough, Liverpool manager Jurgen Klopp recently revealed a similar impulse:
'I'm on the left, of course… I believe in the welfare state… I would never vote for a party because they promised to lower the top tax rate. My political understanding is this: if I am doing well, I want others to do well, too. If there's something I will never do in my life it is vote for the right.'
British football's connection with socialist politics has been recently revived by the digital rise of former Everton and Wales goalkeeper Neville Southall, who's since been given his own blog by Huck magazine where he tackles issues like homelessness and homophobia. Southall offers the British left a rare earnest honesty, he's willing to learn but also willing to stand up for what he believes in. As he points out, 'Ex-footballers have not been known for their tolerance or support of LGBTQ+ people'. Yet that doesn't stop Big Nev challenging the stereo-types of his profession and class, giving us a moving Christmas message and seeing off  prize idiot Michael Owen while he's at it.
As Southall would surely agree, the associative and socialistic core of football can be accessed more clearly at the grassroots. Huddersfield Town Supporters Association has worked alongside Cowshed Loyal (renamed from 'Cowshed Boys' to promote gender inclusivity) and the local foodback and to fight hunger and period poverty in the local area. Fans Supporting Foodbanks similarly orginated with an alliance across Merseyside between the Everton Supporters Trust and the Spirit of Shankly, Liverpool fan's cooperative union. Great political work is also being done at the level of small-scale clubs such as the anti-racist, anti-fascists at Clapton F.C , the socialist feminist AFC Unity, who take common values and their communities seriously.
Having fully appreciated the dialectic of football, we an return to the Leninist question of 'What is to be done?' to see if the radical seeds embedded in football can be sown by practical policies.Firsty, grassroots football must be unambiguously supported and invested in. The Labour Manifesto advocated 5% of the Premier League profits from television money be invested back into grassroots football. Similarly, Momentum Football, an idea talked about in Labour left circles most recently by Matt Zarb-Cousin could create a political, social and sporting place for local communities.A possible model can be found in Germany. The Budesliga requires that the fans own at least 51% of their club. This ensures that private capital cannot put profit before football. More than this, it ensures that the fans are collectively put in control of the club's direction, they are more than simply customers. This is surely what makes German football great: low ticket prices, great atmospheres, proud fan cultures and high attendences.
Why is fan ownership important? Because, as Bobby Robson knew, fans are football clubs:
"What is a club in any case? Not the buildings or the directors or the people who are paid to represent it. It's not the television contracts, get-out clauses, marketing departments or executive boxes. It's the noise, the passion, the feeling of belonging, the pride in your city. It's a small boy clambering up stadium steps for the very first time, gripping his father's hand, gawping at that hallowed stretch of turf beneath him and, without being able to do a thing about it, falling in love."
If we follow the legendary Bobby Robson's definition of football, a program which gives power back to supporters at the associative grassroots is the least we can do with the beautiful game.